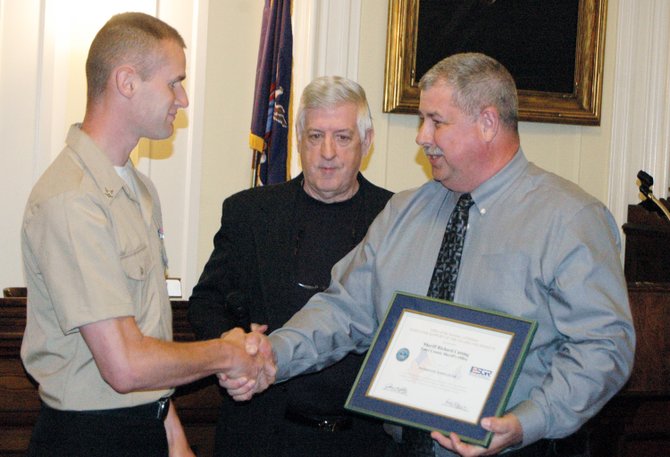 Essex County Sheriff Richard Cutting, right, shakes hands with Deputy and Navy Reservists Mark Bruce after receiving the Patriot Award from Ret. Col. William Murphy.
Stories this photo appears in:

Murphy, who works with employers and soldiers to educate them on their responsibilities that go with deployment and getting back into the workforce after employment, was there to present the Patriot Award to the sheriff, a surprise honoring that only he, Undersheriff Michael Badger and Deputy Mark Bruce, who also serves in the Navy Reserve, knew about.