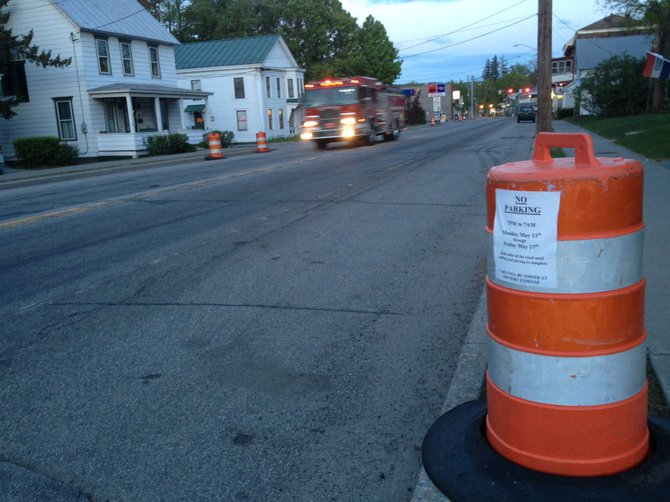 Night paving work scheduled to begin the evening of Monday May 13 will reduce traffic to one alternating lane through downtown Warrensburg, extending to Old State Road just south of Diamond Point Rd. and Northway Exit 23. Parking restrictions will also be in effect. The paving work and lane closures -- nightly from 9 p.m. to 7 a.m. -- are expected to last up to two weeks.
Stories this photo appears in:

For up to two weeks, traffic on about a half-mile of busy Rte. 9 through downtown Warrensburg will be reduced to one lane on weekday nights to accomodate paving work.