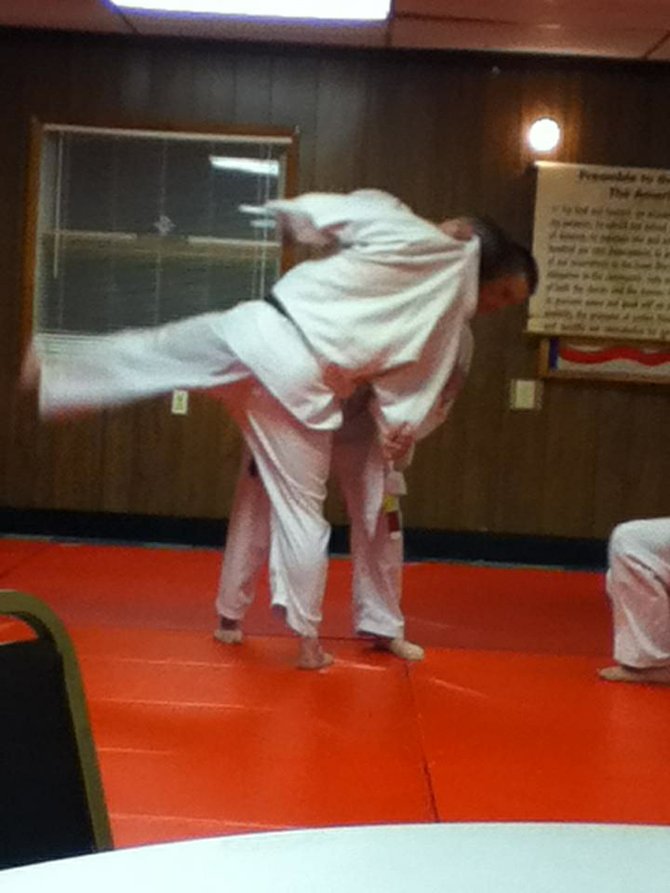 Tony Villeneuve taking down an opponent in preparation for his first mixed martial arts fight at the "Battle of Plattsburgh 2" on Saturday, May 11 at the Crete Center in Plattsburgh.

Stories this photo appears in:

Long before Battle of Plattsburgh festivities take over the city in September, there will be a different battle in Plattsburgh. And this one will involve mixed martial arts.