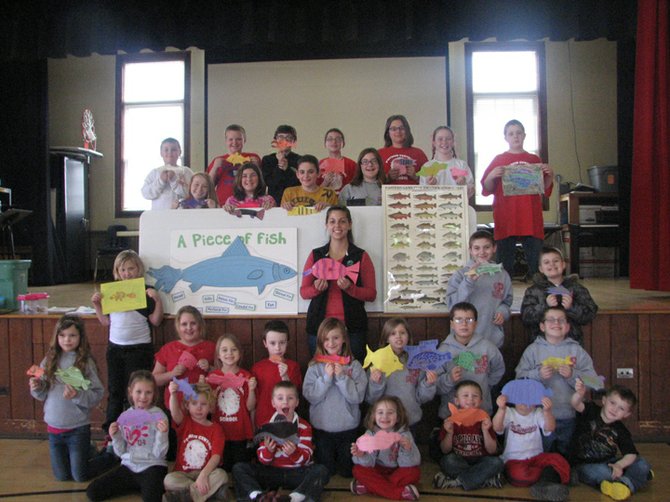 Jill Trunko of the Lake George Association visited Putnam Central School to teach about native fish. She focused on their importance, functions and body parts. Trunko brought an interactive poster board and a chart of different fish that the students would be familiar with. The free program concluded with a project that allowed students to create their own fish based on specific card criteria.
Stories this photo appears in:

Spending plan maintains programs, staff
Thanks to a reprieve from New York State, the proposed 2013-14 Putnam Central School budget meets the state-mandated tax cap.