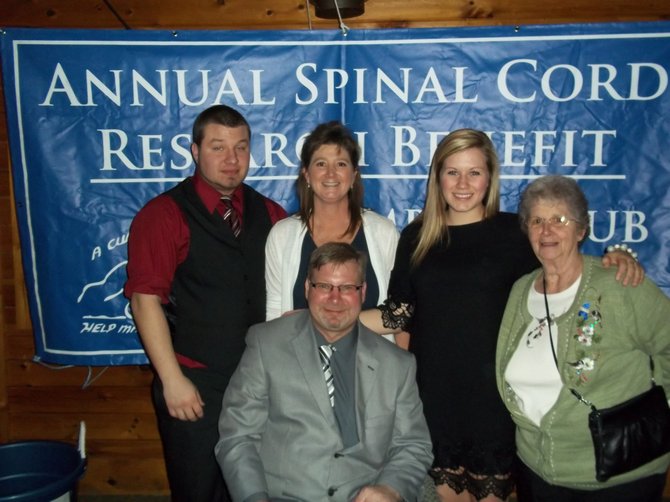 Posing in front of their Scott Remington Spinal Cord Research charity's banner at their 2013 fundraiser in Brant Lake, are: Scott Remington (front) joined by (rear, left to right): his son John, Scott's sister Renee Smith, daughter Jenna, and mother Gert.
Photo provided

Stories this photo appears in:

Scott Remington of Brant Lake — along with those in the region who help him with his charity — have annually demonstrate their caring character through this vital fundraising effort.

Injured in 1999 in a logging accident, Scott Remington has dedicated considerable effort — likewise his family members — in raising more than $400,000 for cures and therapies for spinal cord impairment through the Christopher Reeve Foundation. The Remingtons' annual fundraiser hasn't lost support through the years, and those in northern Warren County supporting the Remingtons' grassroots effort have been hailed for their generosity.