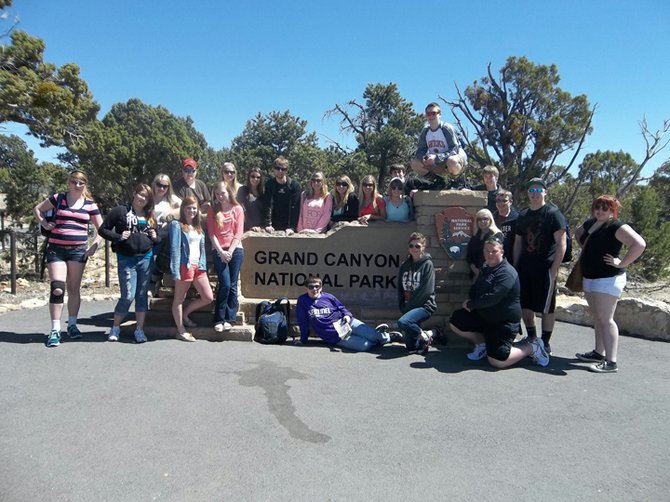 The Ticonderoga travel group stops for a photo before entering Grand Canyon National Park.  Pictured are  Michaela Baker, Shelby Turner, Rachel Scuderi, Tiffani Purkey, Skyler Torrey, Kaitlin Diskin, Katie Palandrani, Jaelyn Granger, Jesse Wilson, Lexi Moore, Ashley Trudeau, Nicole Trudeau, Naomi Forkas, Eric Nielsen, Michael Graney, Jay Hebert, Julie Hebert, Dale Quesnel, Dalton Huestis, Josie Worley, Michael Watts, Haley Kuhl and David Bevins.

Stories this photo appears in:

Students, adults make western trek
A group of Ticonderoga students and adults made a trip through the western U.S. during the school's April break. While it was a vacation, there was little time to rest.