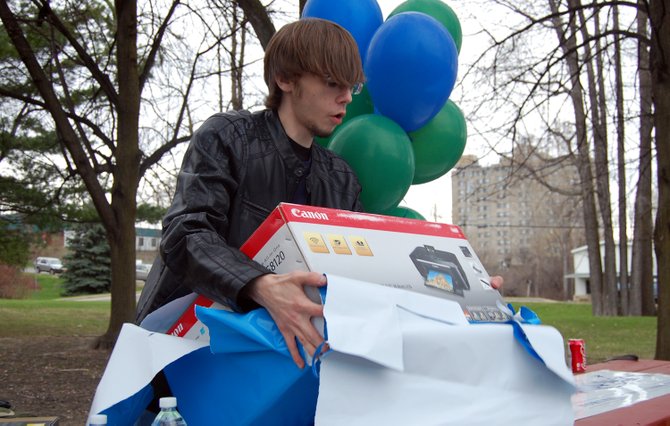 18-year-old Andrew Waldron opens presents from Make-A-Wish during a gift ceremony at Melissa Penfield Park on April 29. He received top-of-the-line, professional photography equipment through Make-A-Wish on April 29 at Melissa Penfield Park.
Stories this photo appears in:
Teen with cystic fibrosis receives photography equipment
A local teen received the ultimate set of equipment to prepare him for his dream job as a photographer through the Make-A-Wish foundation.