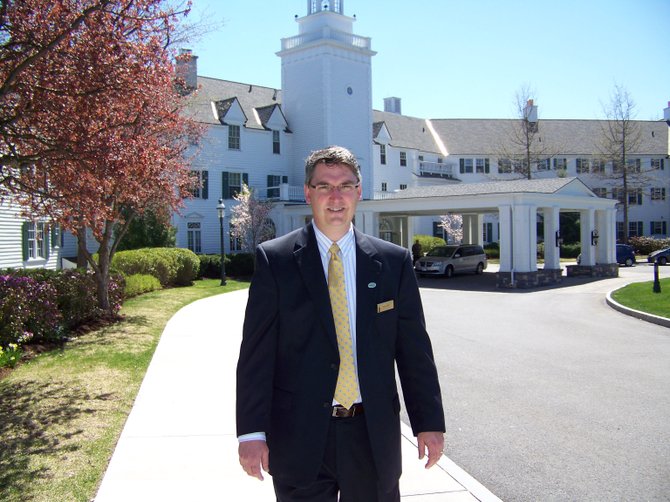 Tom Guay, General Manager of The Sagamore in Bolton Landing, led a tour of the resort's premises Friday May 3 to show local officials and media representatives the newest renovations to its facilities and grounds. Immediately before the tour, Guay announced that the Sagamore, a key employer in the region, would be resuming operations year-round, and local officials hailed the news. Since 2008, the resort had closed down during the off-season.
Stories this photo appears in:

Area leaders hail decision
Rebounding from the recession, the nationally renowned Sagamore Resort will now be open year-round, its general manager announced Friday May 3 as he conducted a tour of the resort's remodeled Lodge suites, their reconstructed Spa & Salon, and renovated Conference Center.