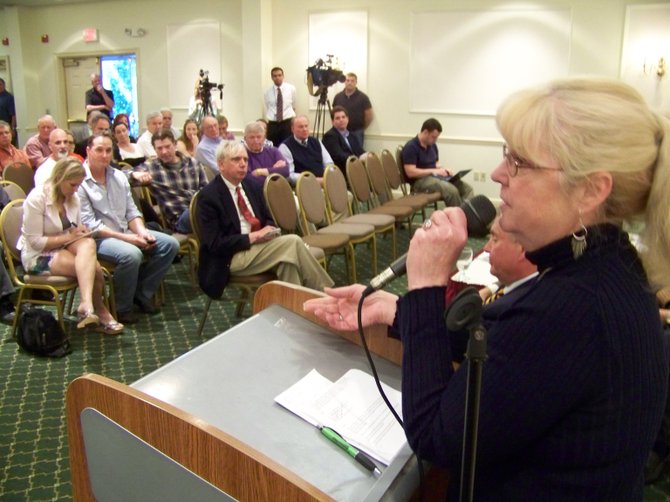 At a public forum April 30 on the pros and cons of hosting a gambling casino in Lake George, local resident Joanne Gavin calls for collaboration to solve economic problems in Lake George, rather than lobbying the state for a casino — without appropriate research. About 240 people attended the forum, held in the Fort William Henry Conference Center.
Stories this photo appears in:
Debate heats up over whether a casino in Lake George would spark prosperity or degrade the local quality of life.