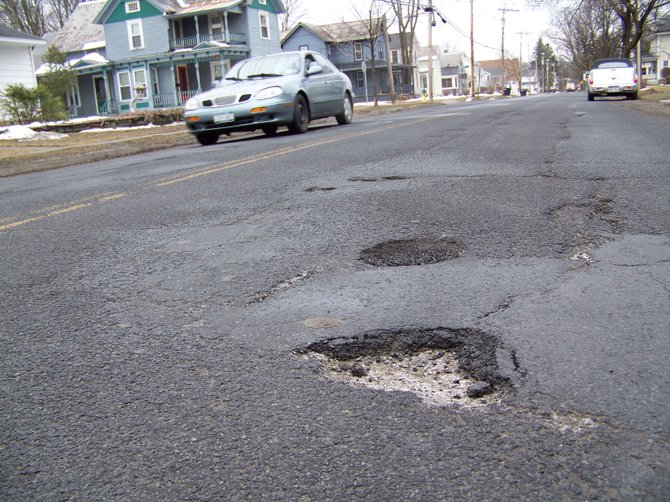 For the first time in many years, the state legislature has budgeted a substantial increase in aid to local municipalities for road and infrastructure repair. It's about time — state highway officials have been warning for years that the state's roadways, due to recent years' budget cuts, have been deteriorating at an ever faster rate and may require massive amounts of money to bring back to historic standards. In this photo, potholes on Sanford St. in Glens Falls — and throughout the region — are punishing cars and causing extra repair expenses for motorists.
Stories this photo appears in:

With pothole season here, motorists swerving to miss those suspension-jarring pits in the asphalt can take solace in knowing that state legislators have boosted funding for local roadway and infrastructure repair by more than 20 percent.