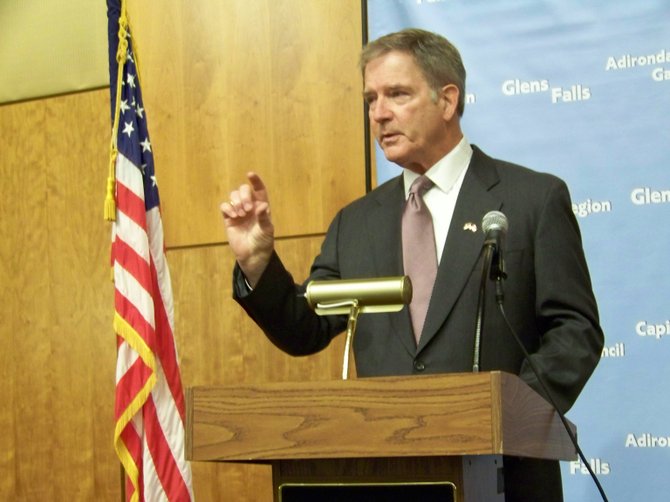 U.S. Rep. Bill Owens talks about gun control measures with area citizens at a public forum held Tuesday March 26 in Glens Falls. Owens said job creation and bipartisan cooperation were currently two of his top objectives.

Stories this photo appears in:

Congressman Bill Owens is back in Glens Falls on Friday Nov. 22 to field questions from area residents, particularly business owner and leaders.

In Republican territory, Democratic Congressman Bill Owens handles questions from the public on gun control, jobs and the proposed minimum-wage hike during a forum held March 26 in Glens Falls.