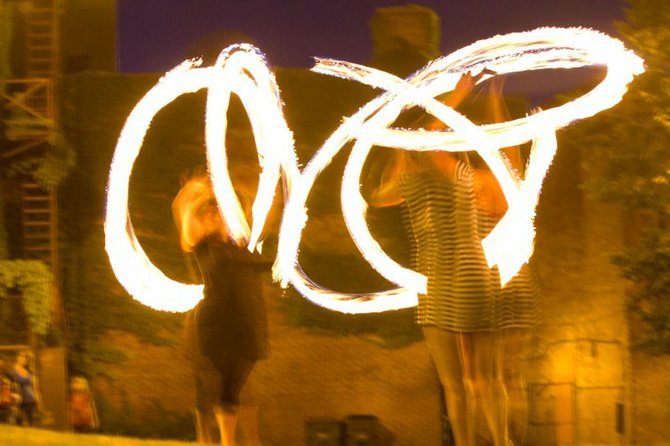 Learn the art of poi; dancing with fire during a four-week beginner's course starting April 4.

Stories this photo appears in:

The weekend is packed with musical performances and entertainment in the Plattsburgh to Lake Placid area. The Complete World of Sports (abridged) will return to the tri-lakes region, Count Blastula will perform at Monopole in Plattsburgh, Saranac Heritage Farm will kickoff summer with Summerfest, Big Slyde will perform in Lake Placid, a Hot Mess and Return of the Fly in Plattsburgh.

Kimberly LeClaire will be holding a four-week beginner's course in the art of poi fire dancing at the ROTA Gallery, 50 Margaret Street, starting April 4.