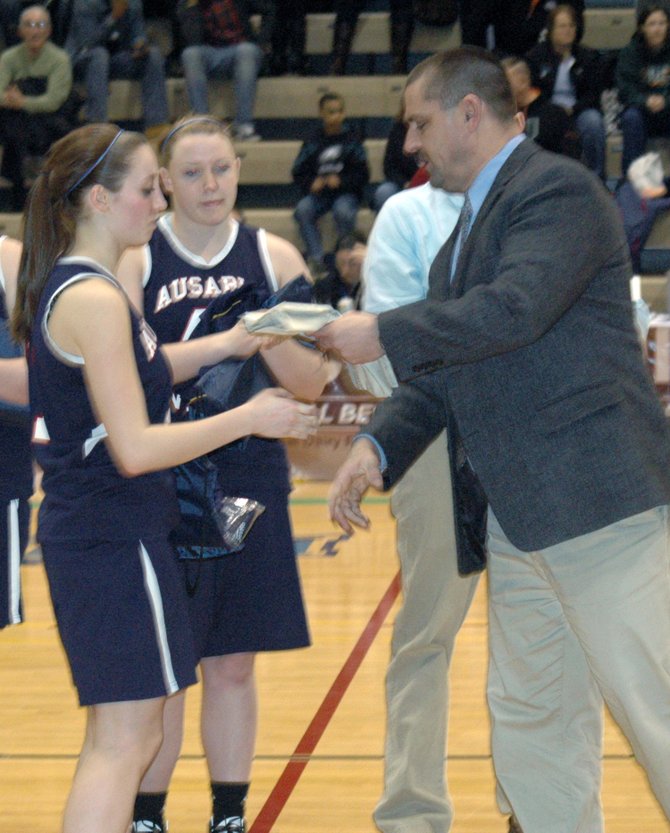 Logan Snow receives her sportsmanship award from Greg Waters.
Stories this photo appears in:

Meghan Strong scored six of her team-high 14 points in the third quarter to turn a 28-21 deficit into a lead midway through the third quarter against the Lady Kings. It was the Kings that would own the final eight minutes of play, outscoring the Patriots 15-2 and, ending their season in the Final Four with a 56-41 defeat.