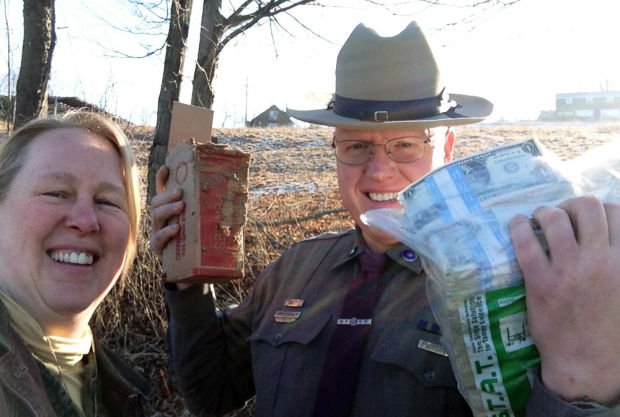 Patty Wesner and state Trooper Kevin Saunders pose with some of the money that Wesner collected and guarded after it fell out of the back of a Brink's truck onto a rural roadway. Wesner said this week that Saunders told her, "I can't believe you called us."

Stories this photo appears in:
An armored Brink's truck spewed $11,000 like a rolling ATM along a desolate rural roadway. Patty Wesner, following in her vintage SUV, couldn't believe her eyes. She pulled over, gathered the money and called the police, an act which a responding state Trooper called "unbelievable" honesty. To reward the good deed, Krystal Chrysler of Warrensburg fixed her car and filled her gas tank.