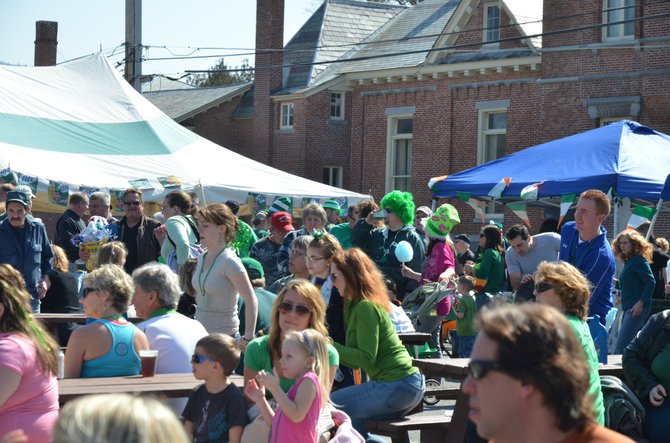 A substantial crowd gathered in 2012 to enjoy the activities at Lake George's 'Sham Rock the Block 'event. This year's edition of the St. Patrick's Day celebration, to be held Saturday March 16 and Sunday March 17, features an expanded lineup of activities.
Stories this photo appears in:

Lake George has always been known to provide a good time for revelers. But right out of the gate, the 'Sham Rock the Block event, a St. Patrick's Day party, has proven with its popularity that it's far more, providing a memorable time for children as well as the older partyers.