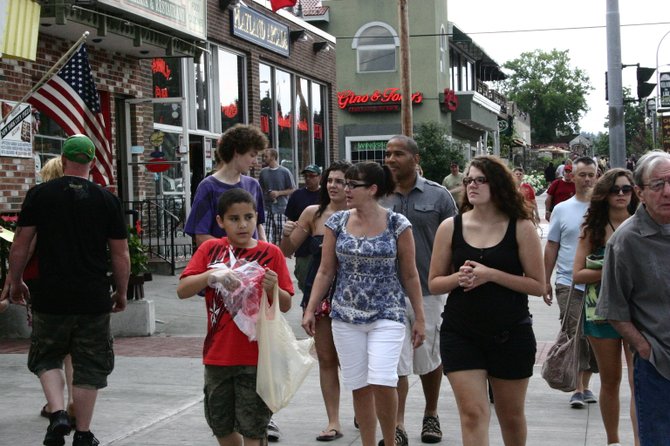 Visitors walk through downtown Lake George on a recent Fourth of July weekend. In an attempt to lengthen the tourist season, enhance the area's attractiveness as a destination and boost the region's prosperity, village officials are seeking to establish a Business Improvement District, make architectural standards more stringent and establish incentives to spur businesses to upgrade their storefronts.
Stories this photo appears in:

The mayor of Lake George and a leading Capital Region economic development official are both optimistic about the attitude of downtown merchants towards working together to promote tourism, commerce, and special events in the village.

After years of balking on the concept, Lake George merchants are now expressing nearly unanimous support for the proposal of forming a business improvement district in the village.