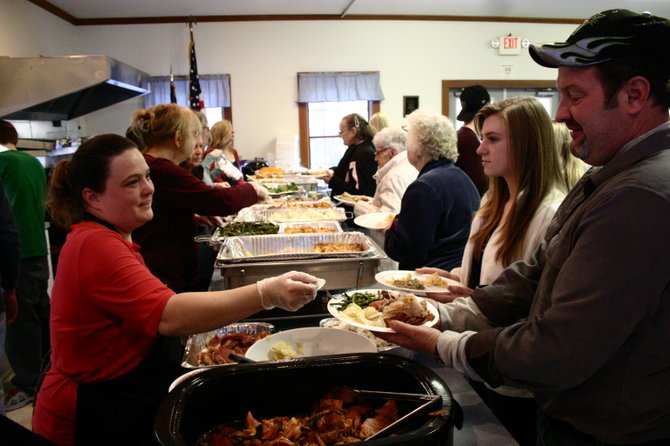 Kathy Templeton serving up some home-cooked food for Harley Fisk (left) and Hailey Sweet at Thurman's Jack Wax Party held Saturday March 9. Kathy and her husband Andy organized the party this year — carrying on a beloved local tradition that's endured since the 1930s. The annual event raises money for the American Cancer Society.
Stories this photo appears in:

Since the mid-1930s, Thurman residents have demonstrated their community spirit and charitable character through their involvement in the annual Jack Wax Party — a hometown fest that features maple syrup drizzled over shaved ice or snow.