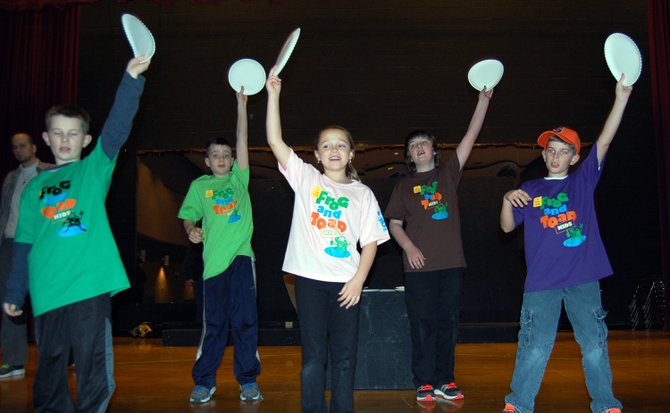 Students at Willsboro Central School practice their performance of a Year with Frog & Toad musical.
Stories this photo appears in:

"A Year With Frog and Toad For Kids" is a whimsical show following the cheerful, popular Frog and the rather grumpy Toad. The play was performed on Broadway and has been adapted for children. The students will perform in the Willsboro Central School Auditorium, 421 West 54 Street, on March 8 and 9 at 7 p.m. and on March 10 at 2 p.m.