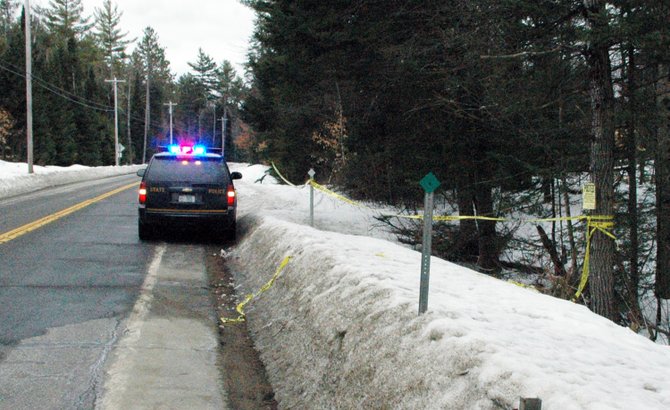 Police continued March 6 to investigate the scene where Howard J. "Joey" Aubin was shot by New York State Trooper Leston W. Sheeley March 5.
Stories this photo appears in:

Troop B Troopers Leston W. Sheeley and Marcia L. Pooler were identified by officials as the two officers who followed Howard J. "Joey" Aubin into the woods in North Hudson after his black 2005 Chevrolet Colorado truck was stopped with the use of spike strips at the end of a high-speed chase.