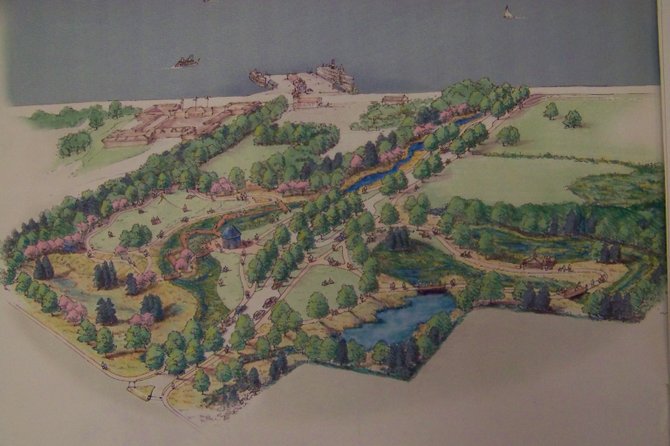 A new ownership split is likely for Lake George's Charles R. Wood Park, which incorporates an engineered wetlands that cleanses stormwater, plus a festival grounds. The town of Lake George is now preparing an offer to buy half of the county's 62 percent stake in the park — The village of Lake George owns the other 38 percent.
Stories this photo appears in:

The town of Lake George is preparing an offer to reclaim ownership in Charles Wood Park. Although the previous town administration sold their share of ownership, claiming the park was likely to be a money pit, present town Supervisor Dennis Dickinson said this week his town would likely reap considerable revenue from adjacent parking — a key element of the pending ownership negotiation with Warren County.