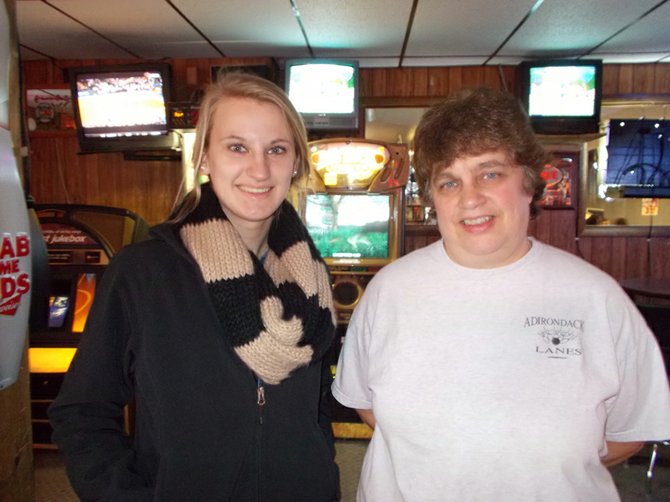 Jordan McKee, left, is considered Ticonderoga High School's best-ever bowler by her coach, Donna Fleury.
Stories this photo appears in:

Jordan McKee leaves with school, section records
Jordan McKee joined the Ticonderoga High School bowling team to strengthen her arm for softball season. She ended her career as the top kegler in school history.