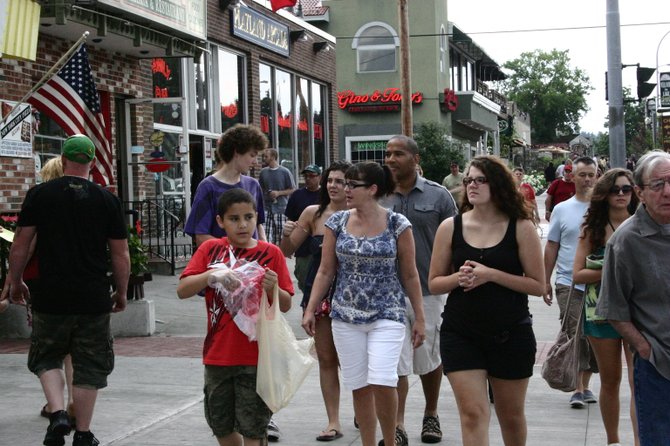 Visitors walk through downtown Lake George on a recent Fourth of July weekend. In an attempt to lengthen the tourist season, enhance the area's attractiveness as a destination and boot the region's prosperity, village officials are seeking to make architectural standards more stringent and establish incentives to spur businesses to upgrade their storefronts.
Stories this photo appears in:

Lake George officials are seeking to allow development of buildings of up to six stories tall, as well as strengthen their architectural standards — in an effort to boost prosperity.