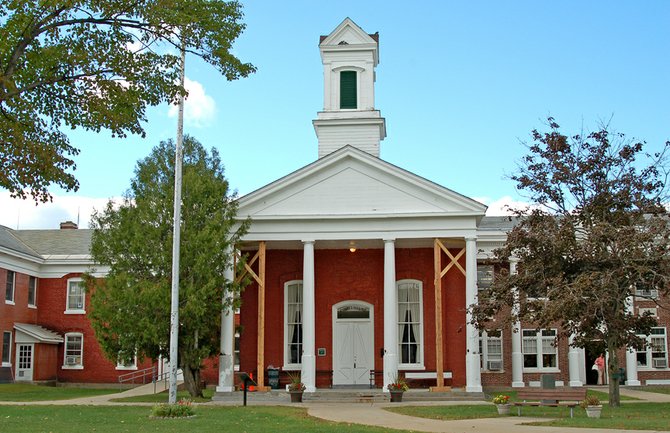 Essex County Government Center, Elizabethtown
Stories this photo appears in:
Only one person signed up to speak at the Nov. 25 special Essex County Board of Supervisors meeting soliciting comment on the 2014 tentative county budget. However, when it was his turn to speak, Gale Wilkins of Willsboro said County Manager Daniel Palmer's presentation had answered his questions.
No one spoke against Essex County's proposal to move last call at local bars from 4 to 3 a.m. during a public forum at the Old County Courthouse June 13.

Despite concern among local sportsmen to the contrary, the ability to obtain a permit in Essex County to carry a concealed pistol in public has not been taken away.