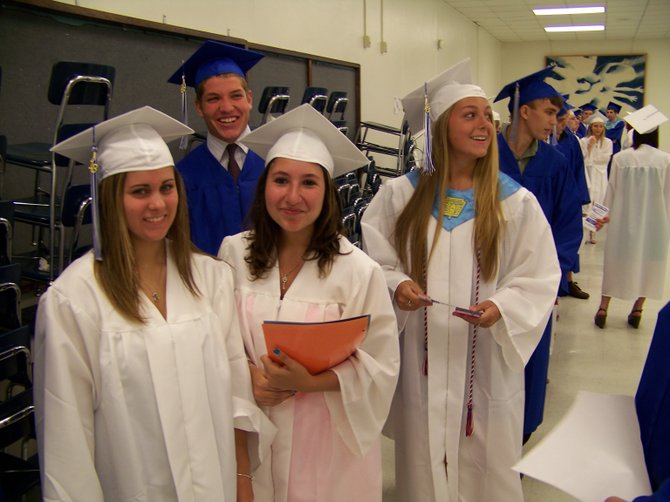 Lining up for their graduation processional June 22 are Lake George seniors (front, left to right): Josette Riley, Samantha Ringer, Morgan Rivette, (rear): Gregory Rosenthal and Kyle Rumble.

Stories this photo appears in:

It was an incredible year for Lake George High School — considering a sttate boys basketball championship, another regional athletic crown and being named a top school in the area academically. The 2013 graduation ceremonies was imbued with this spirit, as the grads looked toward further success and thanked the community for their support.