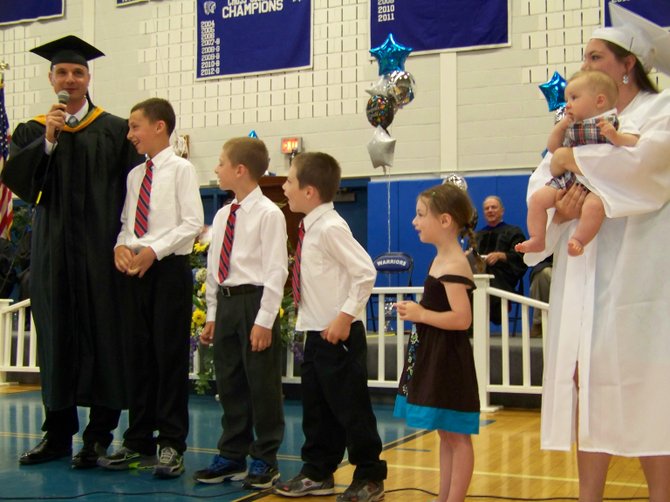 Illustrating a theme of the stages of life based on a 'Sound of Music' song during a graduation speech, Lake George High School Principal Fran Cocozza introduces the commencement audience to his children (from left): Joseph, 11; Jonah, 7; Anthony, 6; Margaret, 5; and Thomas, 6 months, held by student Emma Feathers.
Photo by Thom Randall

Stories this photo appears in:

It was an incredible year for Lake George High School — considering a sttate boys basketball championship, another regional athletic crown and being named a top school in the area academically. The 2013 graduation ceremonies was imbued with this spirit, as the grads looked toward further success and thanked the community for their support.