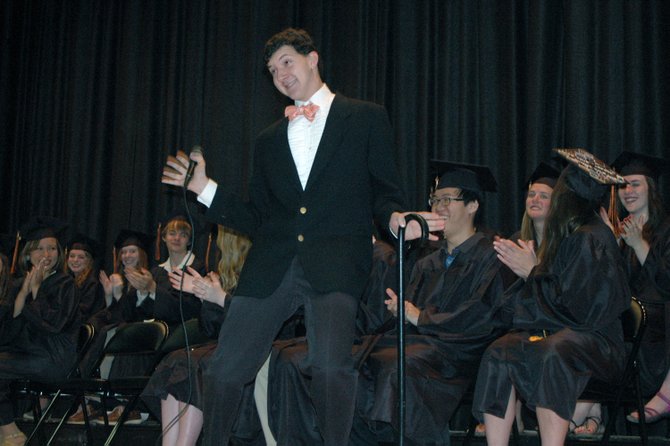 Keene Central School valedictorian Sam Balzac receives applause from his classmates and the audience after concluding his Oscars-style musical number during the KCS commencement June 22. Balzac and salutatorian Victoria Patenaude also presented awards as part of their farewell to the school community.
Stories this photo appears in:

Keene Central School Superintendent Cynthia Ford-Johnston described the school's graduating class of 2013 as "one of the more unique classes to graduate from Keene" during the June 22 commencement. She was soon proved correct.