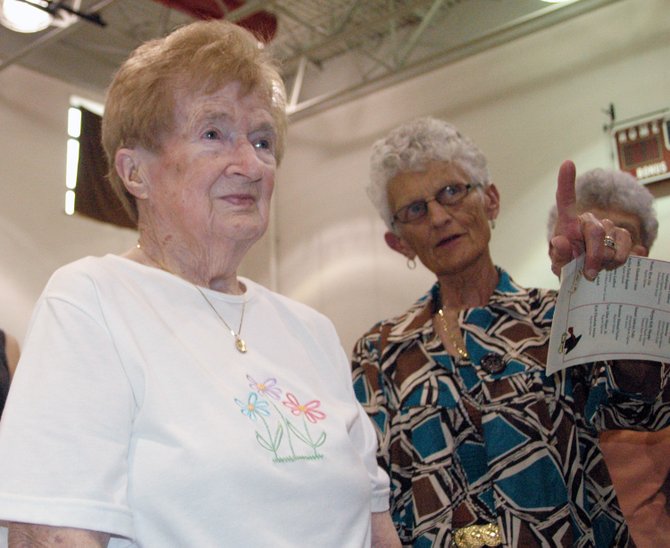 Audrey Dickerson was recognized during the Willsboro Central School commencement ceremony, having been a graduate of the Class of 1933. Dickerson turns 100 on July 1.
Stories this photo appears in:

Audrey "Audey" Dickerson went to the 2013 commencement ceremonies at Willsboro Central School thinking that it was members of her family who would be the center of attention.