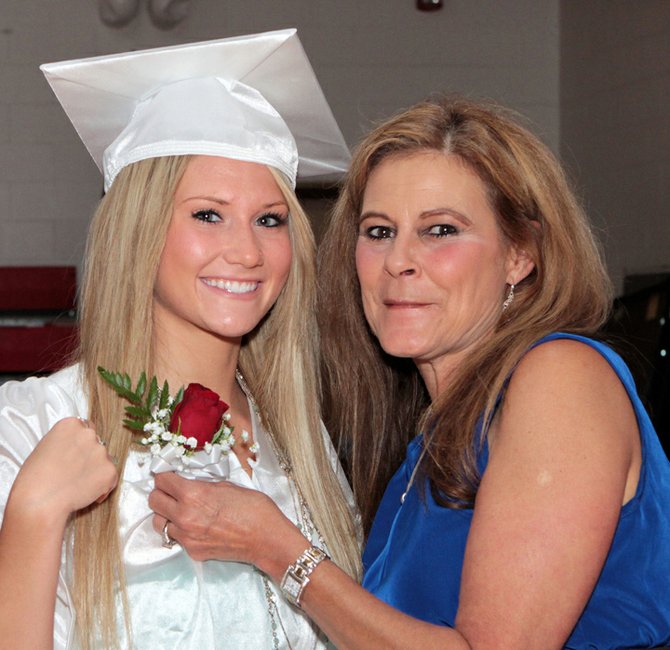 Val Wykes gets some help and support from her mother, Julie, prior to commencement exercises at Moriah Central School.
Stories this photo appears in:
Valedictorian appeals to individualism
The Moriah Central School Class of 2013 graduated as a group, but it's important to remember they are individuals. That was the message delivered by valedictorian Dallas Rich during commence exercises June 28.