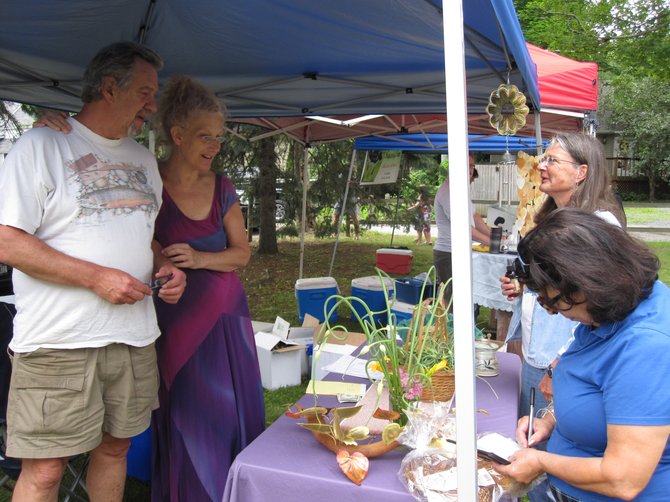 Shoppers at the Bolton Farmers' Market in 2012 check out the produce offered by vendors and market organizers Cobber Pratt and Eva Bird. Featuring fresh local produce, flowers, crafts, as well as gourmet and naturally grown foods, the market opens Friday June 21 for its 2013 season.
Stories this photo appears in:

Fresh, local food, fine crafts, flowers, gourmet foods — and fun socializing — are in store for browsers at the Bolton Farmers' Market, held Fridays in Bolton Landing.