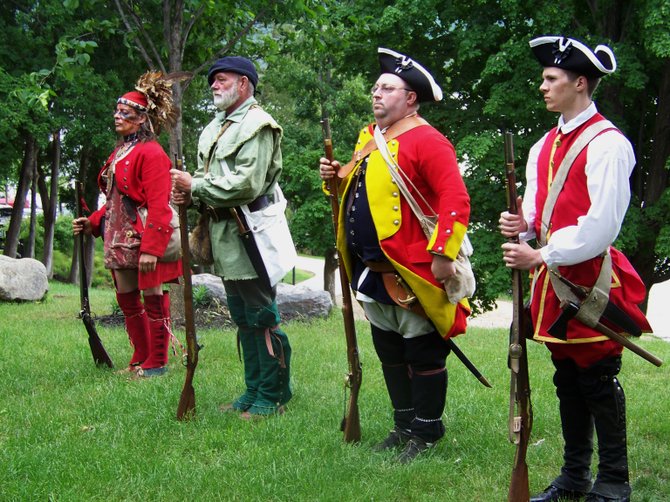 Standing at attention after firing muskets into the air to conclude Warren County's Bicentennial celebration June 12 are French & Indian War re-enactors (left to right): Michael Dickinson of Queensbury, Steve Collyer of Portsmouth NH, Rob Frasier of Warrensburg, and Stephen McGee of New Jersey. They were respectively portraying Native American Cheeksaunkun of the Mohican nation, a member of Roger's Rangers, a Sergeant in the Provincial Regiment, and a footsoldier in the British army.
Stories this photo appears in:

Warren County passed a milestone in its rich history recently as its citizens celebrated the municipality's Bicentennial with a flair for pageantry, respect for its heritage and an eye on the future.