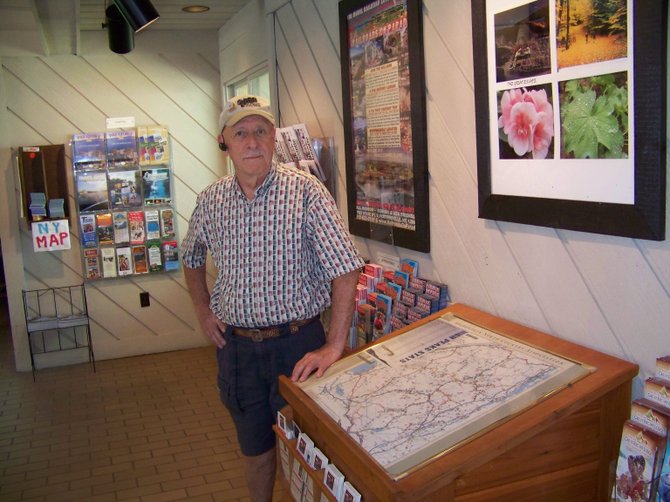 Jim Campinell, an employee of the Lake George Chamber of Commerce, takes a break from providing information to tourists at the Welcome Center on I-87 Northway northbound in the rest area south of Exit 18. The Chamber took over the operation of the facility and is now implementing plans to make it more accommodating and steer tourists into Warren County.

Stories this photo appears in:

More tourists traveling north on Interstate 87 are likely to be steered toward Lake George, if the village's chamber of commerce follows through on its plans to upgrade the Welcome Center located on the highway a mile or so south of Exit 18.