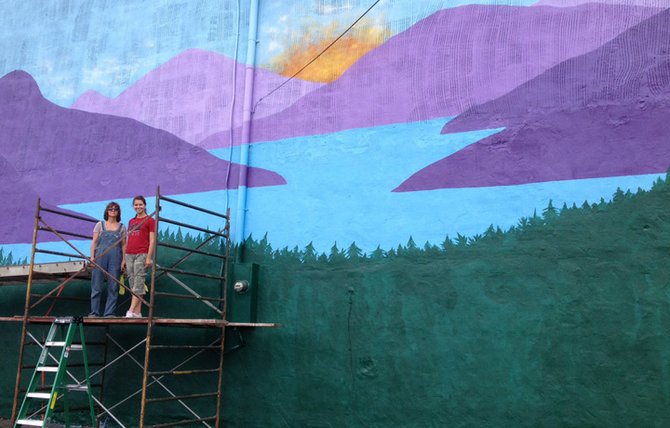 Maryann Andrushko, owner of the Ti Barber Shop, and her daughter, Keeley, helped paint the new mural on the side of the building. Jim Beaty, Seddon Beaty and Patty Hogan also painted during the project.
Stories this photo appears in:
Alliance project takes a year to complete
A blank wall in downtown Ticonderoga is now a mural, depicting the community located between two lakes. The north wall of the Ti Barbershop building on Champlain Avenue is now a work of art thanks to a Ticonderoga Revitalization Alliance project.