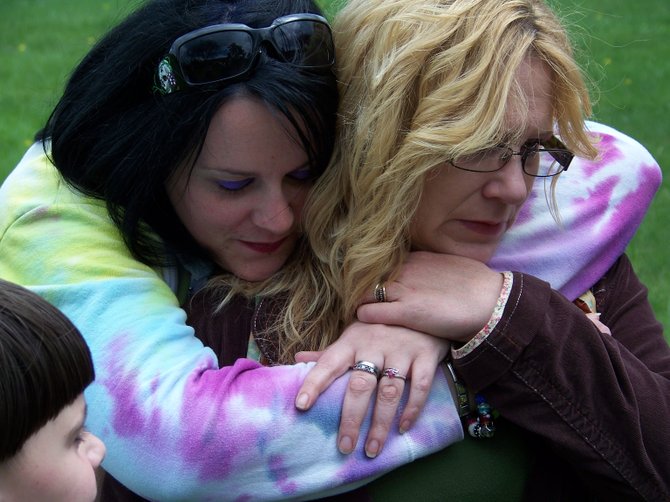 Jamie Harris hugs Evie Swinton at a memorial ceremony held recently for Swinton's daughter Courtney who committed suicide three years ago. At the ceremony, friends and relatives of Courtney Swinton not only recalled her friendly, peace-loving nature, but how the loss of the teenager had prompted them to re-orient their own lives and reach out to others.
Stories this photo appears in:

Friends and relatives of a teenager who took her own life three years ago talk of how memories of the peace-loving girl continue to provide inspiration — to reach out to others, particularly in times of emotional distress.