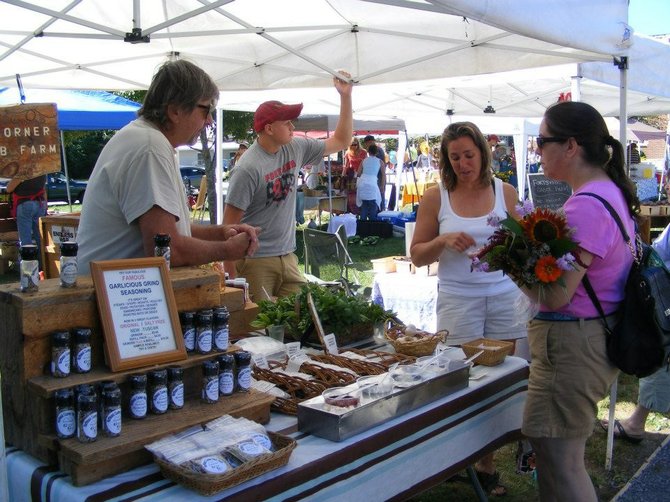 A vendor at a 2012 session of the Chestertown Farmers' Market describes his condiments and herbs to a shopper — who holds a bouquet of fresh cut flowers she purchased at the popular venue, which opens Wednesday June 19 for the 2013 season. The Chestertown Farmers' Market has been lauded as an overwhelming success that's boosted commerce in northern Warren County, as well as strengthening social ties in town. The market features a wide range of produce, gourmet foods and handcrafted goods.
Stories this photo appears in:

Have you experienced a baffling traffic jam in the sleepy hamlet of Chestertown? Without a doubt, it's because of the local Farmers' Market — with hundreds of shoppers from the region anxious to browse among the produce, gourmet foods and handcrafted goods the venue offers.