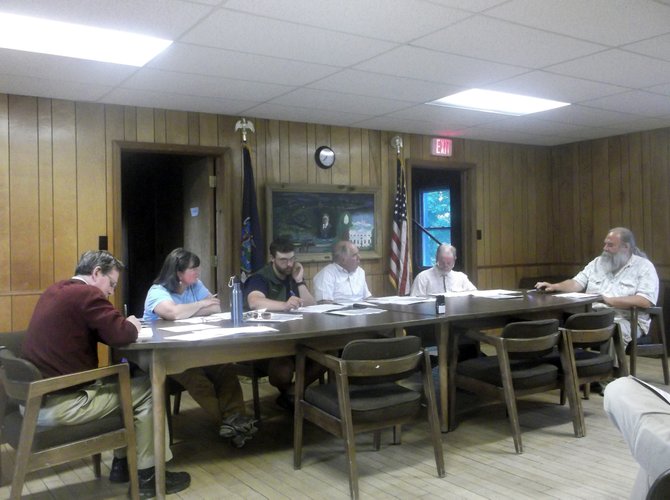 Johnsburg board meeting.
Stories this photo appears in:

When polls closed in the general election Tuesday, Nov. 5, Minerva Town Councilman Stephen McNally was edging incumbent Sue Montgomery Corey by eight votes in the supervisor's race.

Voters will be able to meet this year's candidates for various positions in the town of Johnsburg government during a "Meet the Candidates" forum at 7 p.m. Tuesday, Oct. 22 at the Tannery Pond Community Center.

Of the issues tackled by the Johnsburg Town Board at their June 4 meeting at the Wevertown Community Center, the most important went beyond the town itself. Between a proposed speed limit change and a funding mixup with the Federal Emergency Management Agency (FEMA), Johnsburg is up against both state and federal bureaucracy.