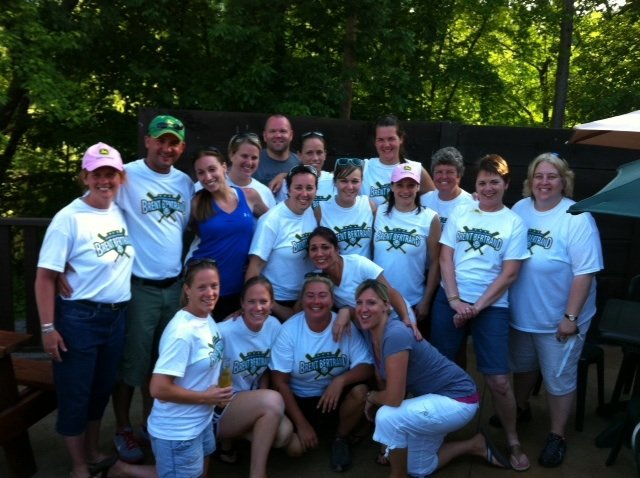 Softball players participating in the 2012 edition of the Brent Bertrand Memorial Softball Tournament in Warrensburg celebrate the remarkable life and legacy of Bertrand, a beloved teacher and coach at Warrensburg High School. This year's tournament is set for Saturday June 15 at the town of Warrensburg recreational fields off Library Ave. — and although the region has endured rain nearly daily for several weeks, the clouds are expected to part on Saturday.
Stories this photo appears in:

Brent Bertrand was a teacher at Warrensburg Central Schools who inspired many through his patience, enthusiasm and dedication to students. Following his untimely death in 2012, his legacy endures through a softball tournament named in his honor.