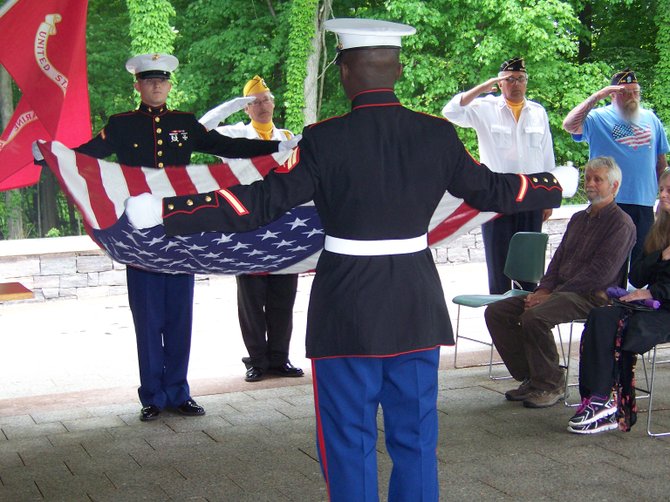 Two Marine color guards unfurl an American flag before they ceremoniously fold it up and present it to Kathy Templeton during interment ceremonies held May 233 in honor of her father Wayne Smith, a Marine Staff Sergeant.
Stories this photo appears in:

Wayne Smith served 10 years in the Marines, including four tours in Vietnam — enduring injuries while earning the rank of Staff Sergeant. Recently, he received full military honors in an memorial interment ceremony conducted at the Gerald Solomon National Cemetery, after a holdup of about seven years.