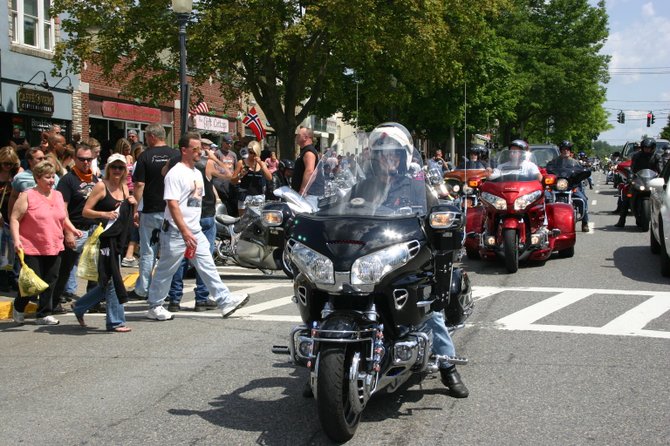 Touring motorcyclists wait at a stoplight in downtown Lake George during a prior year's Americade event. This year's edition — which starts this next week — is expected to attract tens of thousands of motorcyclists, who will undoubtedly enjoy a variety of new activities and attractions offered.

Stories this photo appears in:
TourExpo extended three days
Warren County's largest event is also the nation's most popular multi-brand motorcycle rally — and it will dominate Lake George Village between Monday June 3 — when registration begins — through Saturday June 8.