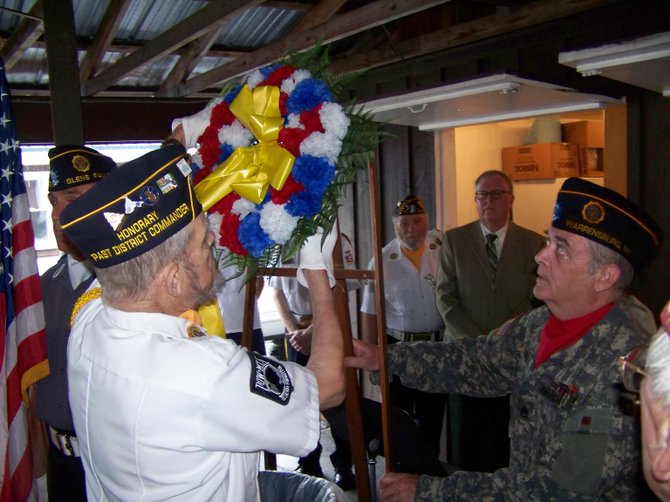 Dave Reichenbach of Lake George sets a wreath of remembrance on an easel during the Warren County POW-MIA Memorial ceremonies held Sunday June 2 at the American Legion Post in Lake George. Observing the wreath-laying are (front right): Warren County American Legion Commander Gene Pierce and (rear, left to right) county Legion Chaplain Ray Hensler and Warren County Board of Supervisors Chairman Kevin Geraghty.
Stories this photo appears in:

Area citizens should reach out to returning soldiers and veterans to help them resolve issues of adjustment and to relieve emotional pain sparked by experiences in combat, a top New York National Guard official said during Warren County's annual POW-MIA Memorial Ceremony held June 2.