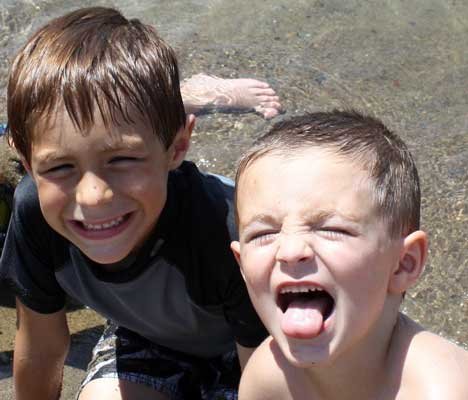 Rowen Bechtold and Jack Stormer have fun at the beach during the Ticonderoga summer youth recreation program. The program offers a variety of activities along with a free breakfast and lunch program.
Stories this photo appears in:

The Ticonderoga Youth Program will open for the season Monday, July 7, and run the next five weeks through Aug. 8. To help parents get ready for the summer early, the program will be hosting a registration session Tuesday, June 24, from 5 to 7 p.m. at the Armory building.