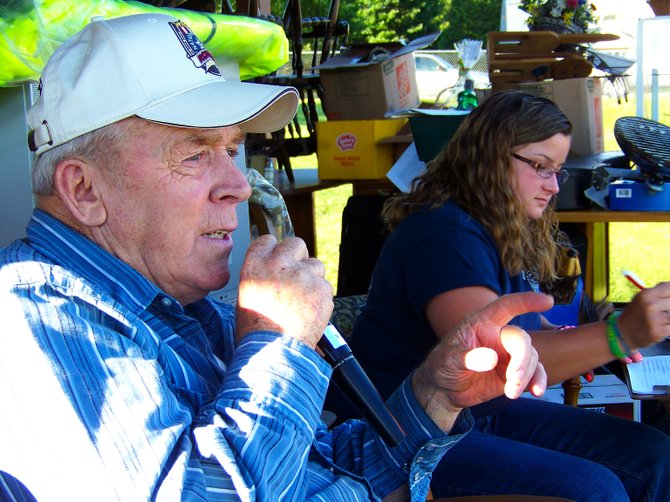 Jim Galusha of Thurman fields bids for various donated items up for sale in an auction conducted July 26 at Smoke Eaters' Jamboree in Warrensburg. Judy Durkin (background) takes notes on the bidding action.

Stories this photo appears in:

The 2013 Smoke Eaters' Jamboree featured an auction with some surprising items and the live band pumped up the crowd, contributing to the event's success in its 51st year.