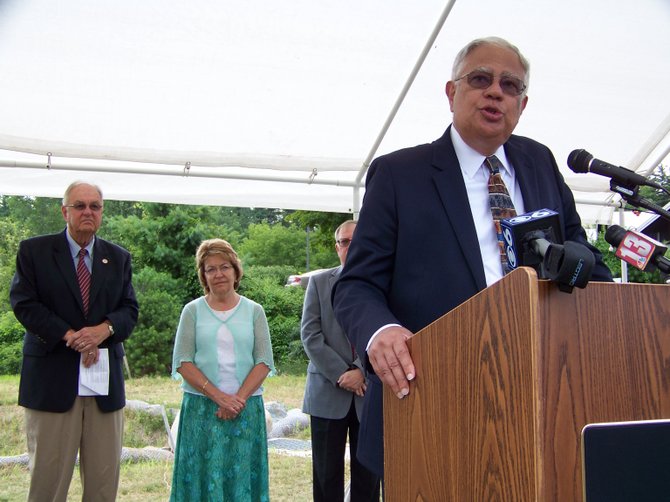 During a ceremony held July 30 to christen the stormwater-purifying wetlands at Charles Wood Park in Lake George, New York State Secretary of State Cesar Perales (front) praises area citizens for their creativity and determination in devising a creative solution for stormwater pollution tainting southern Lake George. Among those listening to Perales' speech are (rear, left to right): Lake George Mayor Robert Blais, state Sen. Betty Little, and Warren County Board of Supervisors Chairman Kevin Geraghty of Warrensburg.
Photo by Thom Randall

Stories this photo appears in:

A top state official who served in the Jimmy Carter Administration and was a commissioner for Gov. Mario Cuomo christens a stormwater-purifying wetlands which will help boost the water quality in Lake George. The wetlands project is part of an environmental park that is envisioned to be major tourist attraction while it protects the purity of the lake.