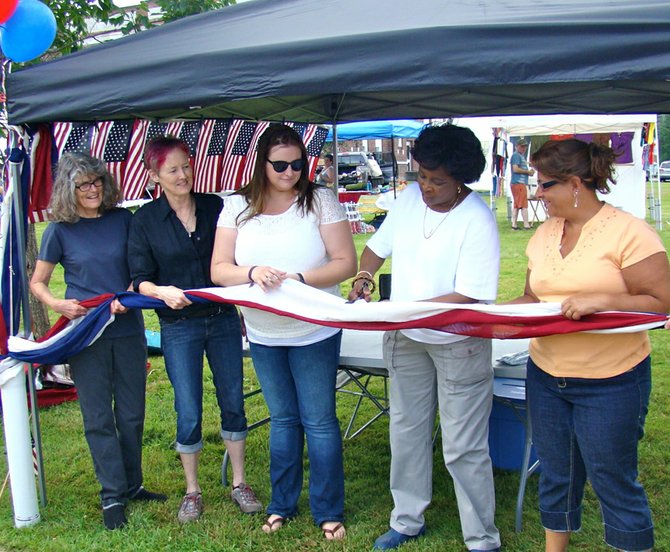 Indian Lake Farmers' Market Chairpersons, Danielle Shaw (middle) and Brenda Valentine (second from right) are joined by other Steering Committee members for the official ribbon cutting at the grand opening of the Indian Lake Farmers' Market.
Stories this photo appears in:

It has been a more than a year since the Indian Lake Planning Committee set out on its mission of enriching the community at large in the town of Indian Lake using the "Guiding the Boat" plan developed in conjunction with involved residents as a means of selecting and prioritizing objectives.

Ever since the supermarket in town closed, the community has been searching for a means to overcome the lack of a quality resource for fresh produce, baked goods, meat, poultry and even seafood.