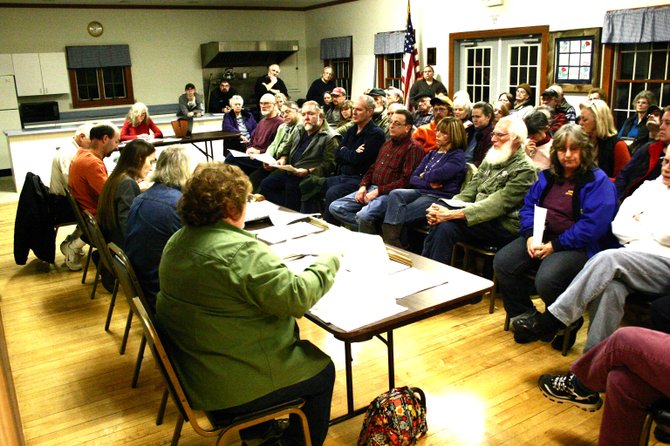 Thurman citizens observe their town board (left) at work as they conduct a meeting earlier this year. Tuesday July 23, the town board voted to share their bookkeeper with the Village of Cambridge — each municipality will have 20 hours per week of his services through December. Cambridge is paying half his salary and half his health insurance expenses over that time. The arrangement is expected to save Thurman taxpayers over $9,000.

Stories this photo appears in:

Thurman officials strike a deal with the Village of Cambridge for shared services that will save Thurman taxpayers $9,000 over the next five months.