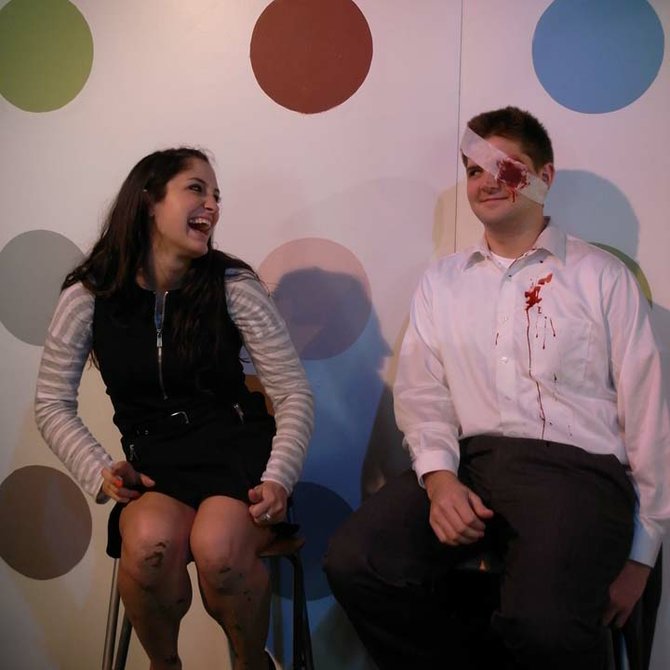 Gruesome Playground Injuries
Stories this photo appears in:

Theater season is in full bloom. There are some last chance performances of Gruesome Playground Injuries. A chance to go back with Tennessee Williams tale of a Streetcar Named Desire and much more. For music there are an eclectic mix of performances from Plattsburgh to Lake Placid with an all out show of live pop and punk music featuring bands: The Young Leaves, Betty Nico, Marco Polio, Alison Lutz, and in Lake Placid Swimming with Champy will bring their larger than life stage presence to the stage.

From the truly unique to the classic performances of Shakespeare in the park, there will be plenty of opportunities for fun for people in the Plattsburgh to Lake champlain area. There will be plays such as "Gruesome Playground Injuries," and classic tales such "MacBeth," and a "Streetcar Named Desire" in play houses across the region. Musical performances such as Le Groove, Cabinet, Doomf*ck, Pleasure Dome and The Soap, Tarred and Feathered.