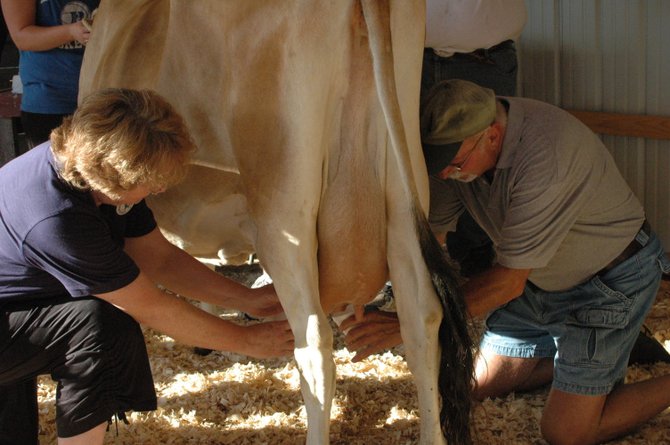 A new favorite, the supervisor's milking contest, will be part of the opening ceremonies at the 165th Essex County Fair Wednesday, July 31.
Stories this photo appears in:

165th agricultural fair to feature new midway, opening ceremonies

 It is one of the oldest continuously-running agricultural and county fairs in the country. The Essex County Fair will celebrate its 165th birthday starting Wednesday, July 31. The fair, held annually at the county fairgrounds in Westport every year since the Civil War, will open on July 31 and continue through Sunday, Aug. 4, featuring a brand new midway and several new activities and shows for all ages.