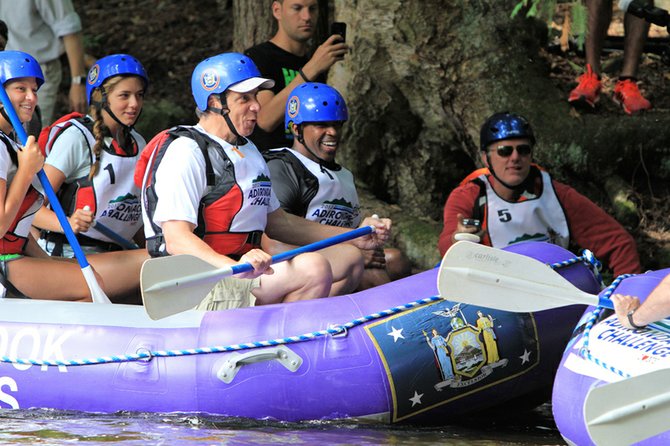 New York Gov. Andrew Cuomo gets ready to compete against New York City Mayor Michael Bloomberg Monday, July 22 in the Hamilton County town of Indian Lake during the Adirondack Challenge. Cuomo's team won the whitewater rafting race against the mayor's team on the Indian River. The spectacle was covered by media from across the state, including North Country Public Radio reporter Brian Mann, of Saranac Lake, seen here on shore (far right) holding a digital recorder. Cuomo's team also won the Adirondack Challenge race on July 21.
Stories this photo appears in:

Gov. Andrew Cuomo's extended weekend in northern Hamilton County for the first-ever Adirondack Challenge Festival was fruitful for him and for the region.