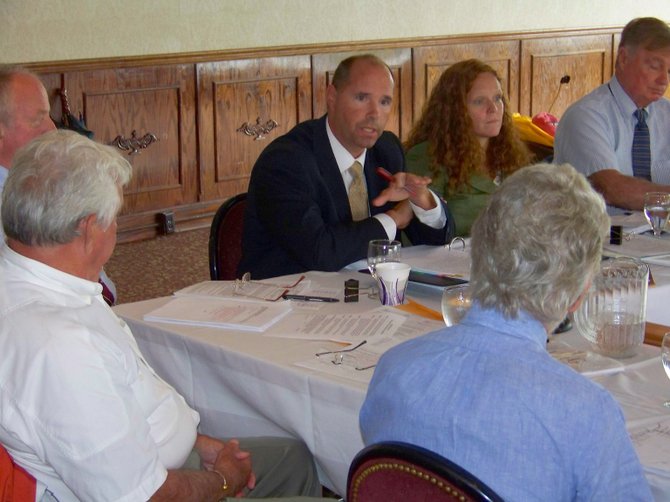 Lake George Park Commission Executive Director Dave Wick (center) tells park commission members Tuesday July 23 about ongoing projects in Lake George intended to protect water quality and recreational uses. Minutes before, the commission voted unanimously to establish a mandated watercraft inspection program to protect Lake George from the threat of invasive species.
Stories this photo appears in:

In what is termed a landmark decision, the Lake George Park Commission approves a mandated boat inspection program that will prohibit boats with invasive species from being launched in Lake George.