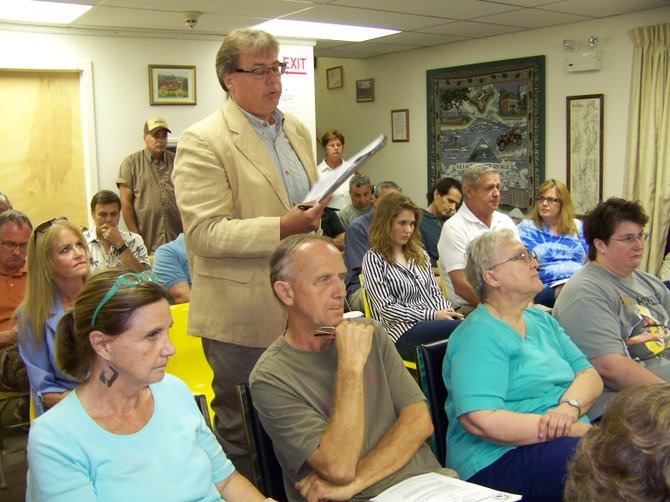 At a hearing July 22 in Lake George on zoning changes, Lake George Waterkeeper Chris Navitsky reads a statement asking the village board to hold off on allowing buildings up to six stories tall until sewer plant upgrades are completed. The board approved the zoning change unanimously, after most of those speaking out at the hearing expressing support of the changes.
Stories this photo appears in:

While the proposal to allow tall buildings to be developed in Lake George sparked considerable controversy earlier this year, the proposal was embraced with solid support at a hearing Monday — and the village board approved the zoning changes unanimously. The changes include architectural mandates for new construction and extensive renovations.