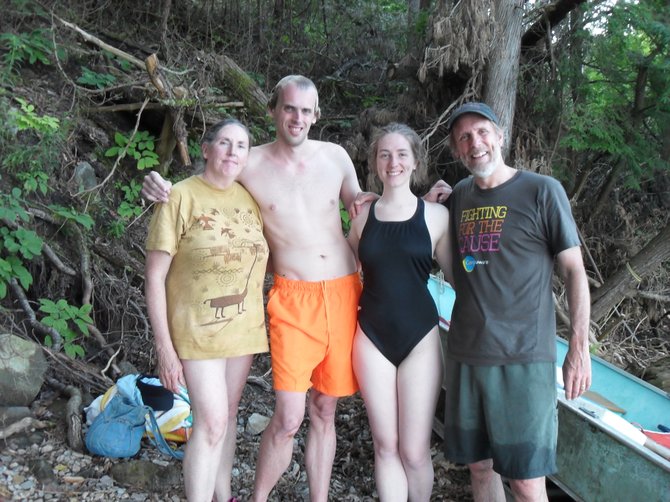 Pictured from left are Jeanne, Matt, Shauna and Ron Weiskotten.
Stories this photo appears in:
brother, sister duo follow in dad's footsteps
On a warm Tuesday, July 9, a brother-and sister duo swam the 8-mile stretch between Willsboro Point, New York and Shelburne Point, Vermont. Matthew Weiskotten, 26, and Shauna Weiskotten, 24, were recreating a special swim, while their mother, father, and sister followed them in a motorboat.